Underground
An Exclusive Entertainment Circle
What is Underground?
The Underground is an exclusive entertainment circle that meets across North America and Europe to do life together. If you're in Film, Music, Theatre, Dance, DJ, Model, Sports industry etc, you're officially qualified to be in the circle. This is a place where there's no camera's, no pictures, no social media, no autographs, no schmoozing or networking and is invite only, which gives you the ability to invite people if you've been invited.
​This is a Life-Giving community exclusively for you to experience true faith, hope and love in a demanding industry. This is where people actually CARE about you that are like-minded.
The Cardinal Rules:
1. Invite Only
2. If you've Been Invited, You Can Invite Someone Else
3. No Social Media
4. No Pictures
5. No Cameras
6. No Autographs
7. No Networking
8. No Schmoozing
Powered by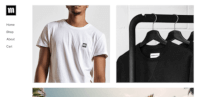 Create your own unique website with customizable templates.